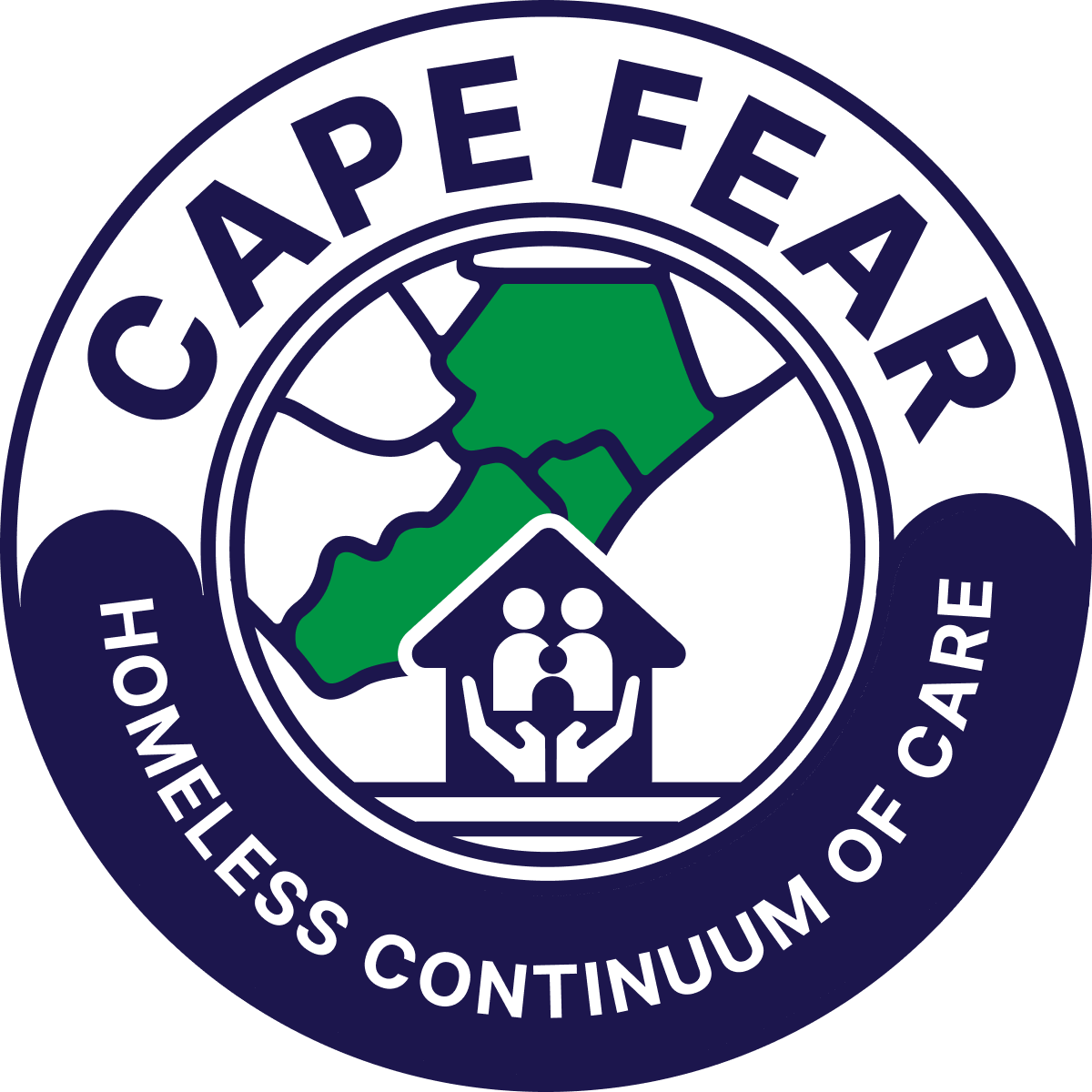 WHAT IS A HOMELESS CONTINUUM OF CARE?
A Homeless Continuum of Care, or CoC, is an open collaborative of composed of representatives of organizations including nonprofit homeless providers, victim service providers, faith-based organizations, governments, businesses, advocates, public housing agencies, school districts, social service providers, mental health agencies, hospitals, universities, affordable housing developers, law enforcement, organizations that serve homeless and formerly homeless veterans, and homeless and formerly homeless persons working together as a partnership, but it is not a single entity. CoCs were organized to carry out the responsibilities prescribed by the US Department of Housing and Urban Development's CoC program guidance for a defined geographic area.
The Cape Fear Homeless Continuum of Care, formerly known as the Tri-County Homeless Interagency Council, is the Cape Fear Area's HUD - approved homeless Continuum of Care (NC-506) encompassing the City of Wilmington, Brunswick, New Hanover and Pender Counties. The Continuum of Care (CoC) is a collaborative alliance of service providers, local government agencies, individuals, and stakeholders whose common goal is to make homelessness in the Cape Fear Region brief, rare and non-recurring.
Beginning in 1995, HUD encouraged the establishment of Continuums of Care in order to coordinate services and housing resources for those experiencing homelessness. With the passage of the HEARTH Act in 2009 and the Opening Doors federal strategic plan to end homelessness, Continua of Care are required to have an administrative "backbone" or Lead Agency that also helps to align their sources of federal, state, and local dollars. The CFHCoC partnered with the Cape Fear Council of Governments to provide staff to provide administration and fulfill Lead Agency responsibilities. On an annual basis, CFHCoC brings in nearly $1 million in federal, state, and local funds to provide emergency services and housing opportunities to individuals and families experiencing homelessness in our community. 
New members are always welcome!  If you would like to become a member of the Cape Fear Homeless Continuum of Care, fill out our Membership Form, Personal Information Privacy Policy and the Code of Conduct Form. Members, both organizational and at-large, are responsible for keeping their contact information up to date as well as attending meetings regularly and collaborating with partners for the good of our community. ALL member voices are valuable and community members who have lived experienced (currently homeless or previously so) are encouraged to join!
Area agencies who wish to seek funding through CoC related grants musts be CFHCOC members and must attend at least 75% of COC meetings to meet basic eligibility requirements.
Membership is free! Send completed forms to ending_homelessness@capefearcog.org.